Homebuyer demand in PWC is still high. Surprisingly so.
The spring housing market has been surprisingly active this year. Even with affordability challenges and a limited number of homes for sale, buyer demand is strong, and getting stronger.
One way we know there are interested buyers right now is because showing traffic is up. Data from the latest ShowingTime Showing Index makes it clear more people are out looking at homes than there were prior to the pandemic (see graph below):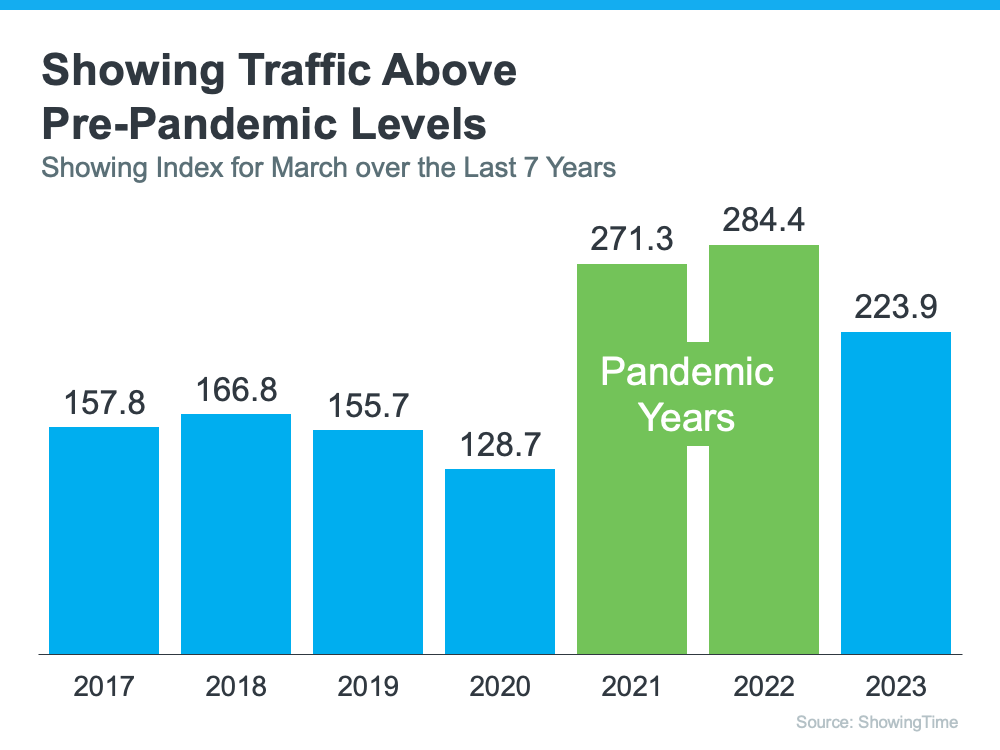 And though there's less traffic than the buyer frenzy of the past couple of years, we're not far off that pace. There are a lot of interested buyers checking out available homes right now.
But why are buyers so active at a time when mortgage rates are higher than they were just last year?
The Job Market Is Growing at a Stronger-Than-Expected Pace
Inflation is still high, the Federal Reserve (the Fed) has repeatedly hiked the Federal Funds Rate, and a there is lot of chatter in the media about a recession. So it might surprise you just how strong today's job market is. What might be even more surprising is the fact that it appears to be getting stronger: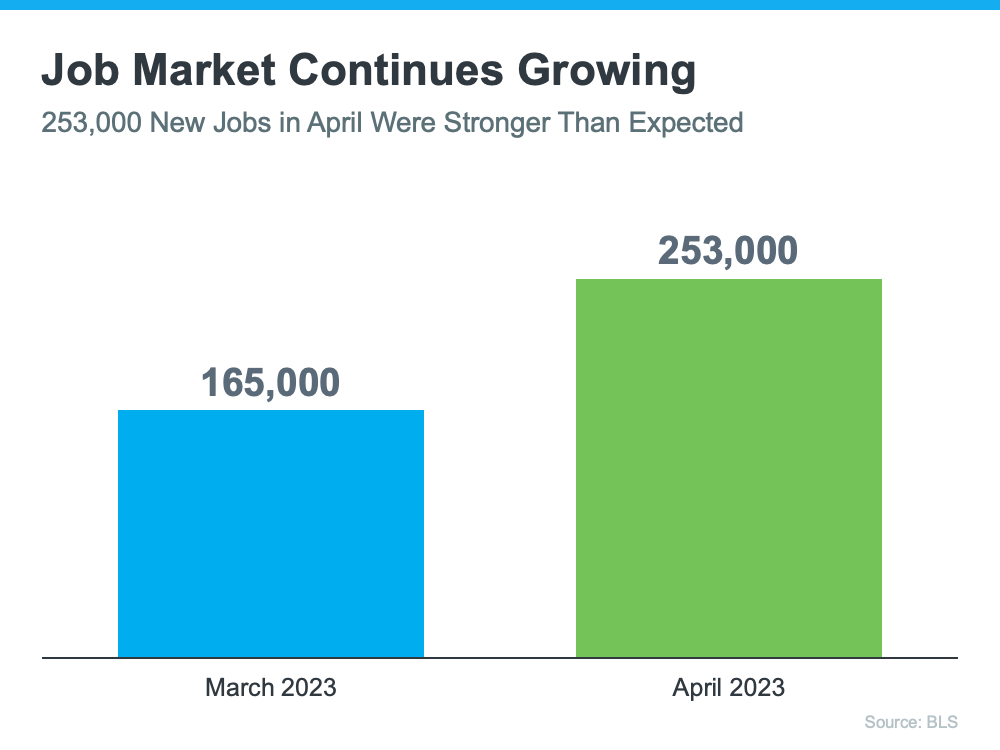 Each month, the Bureau of Labor Statistics (BLS) reports how many new jobs were added to the U.S. job market. The graph above shows 88,000 more jobs were created in April than in March. In fact, the April numbers beat expert projections. That's a solid indicator the job market is growing.
Unemployment Is at a Near All-Time Low
Ever since the Fed began fighting inflation, many people expected the low unemployment rate we've seen over the past couple of years to rise. But that hasn't happened.
In fact, what has happened is the unemployment rate has dropped to 3.4% – a 50-year low.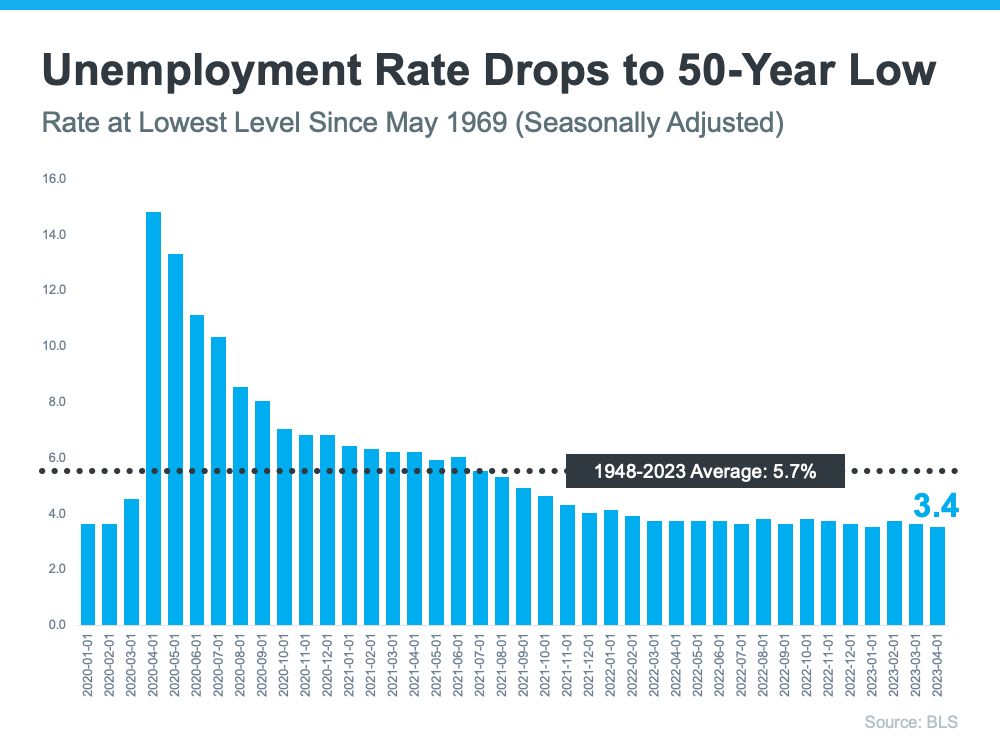 With so many people steadily employed and financially stable right now, they're still able to seriously consider buying a home.
What This Means for You
If you're thinking about selling your house this year, a market with active buyers is music to your ears. That's because there'll be increased interest in your home especially at a time when the number of homes for sale is so low.
To get started, your best resource is an experienced real estate agent. They can help you price your house appropriately, navigate the offers you'll receive, negotiate effectively, and minimize your stress and hassle.
Bottom Line
Homebuyer demand in PWC is strong. There are plenty of buyers out there right now trying to find a home that fits their needs The job market is strong, and many people have the stable income needed to seriously consider homeownership. To put your house on the market and get in on the action, reach out to me!